Prints+Pots Arts Festival

EVENT IDENTITY, 2021
A fictional Printmaking and Ceramics Festival with an identity inspired by the physicality of both mediums. Tension between flat shape and three-dimesional form brings graphic play to the timeless craft of paper and clay.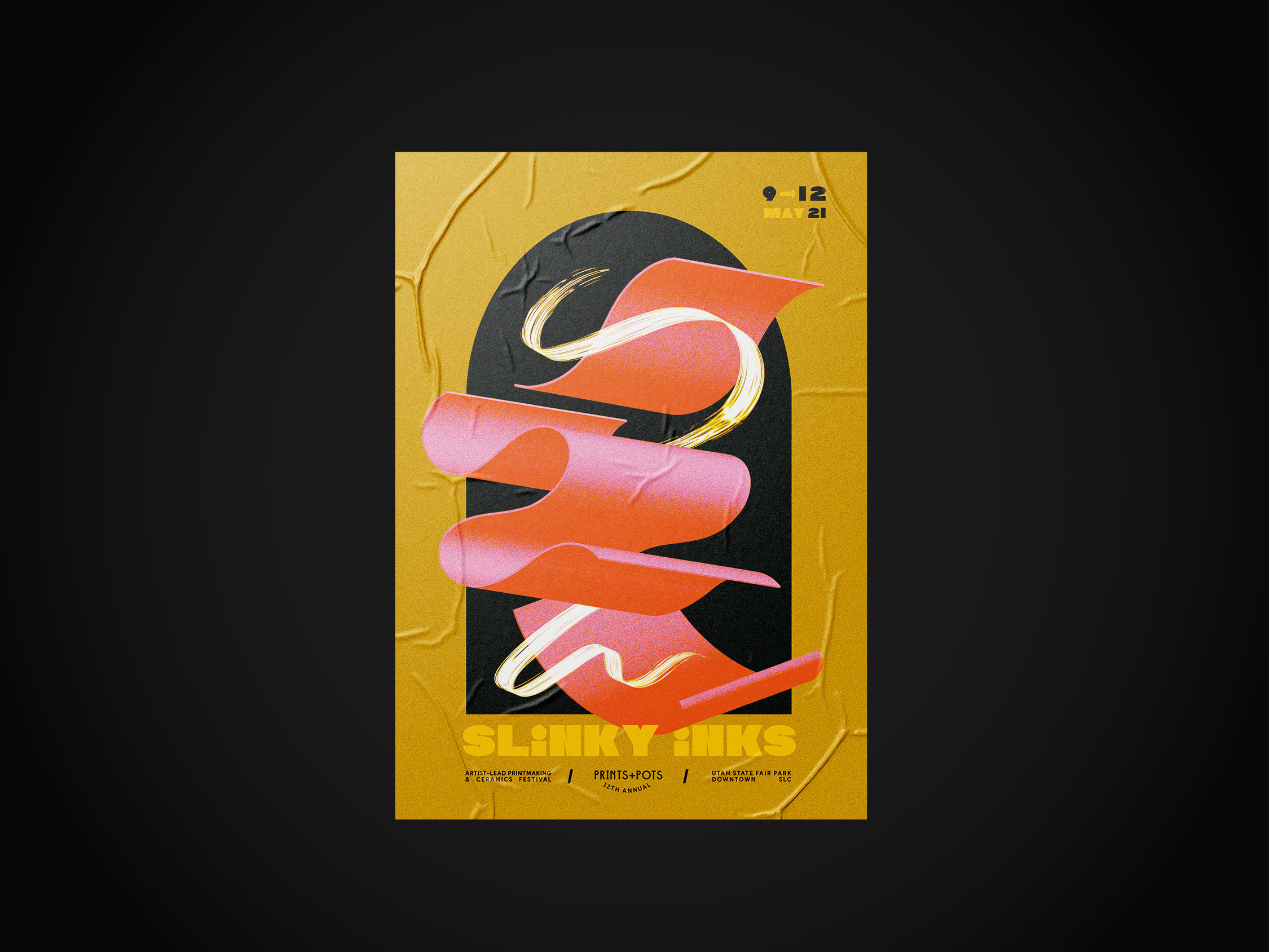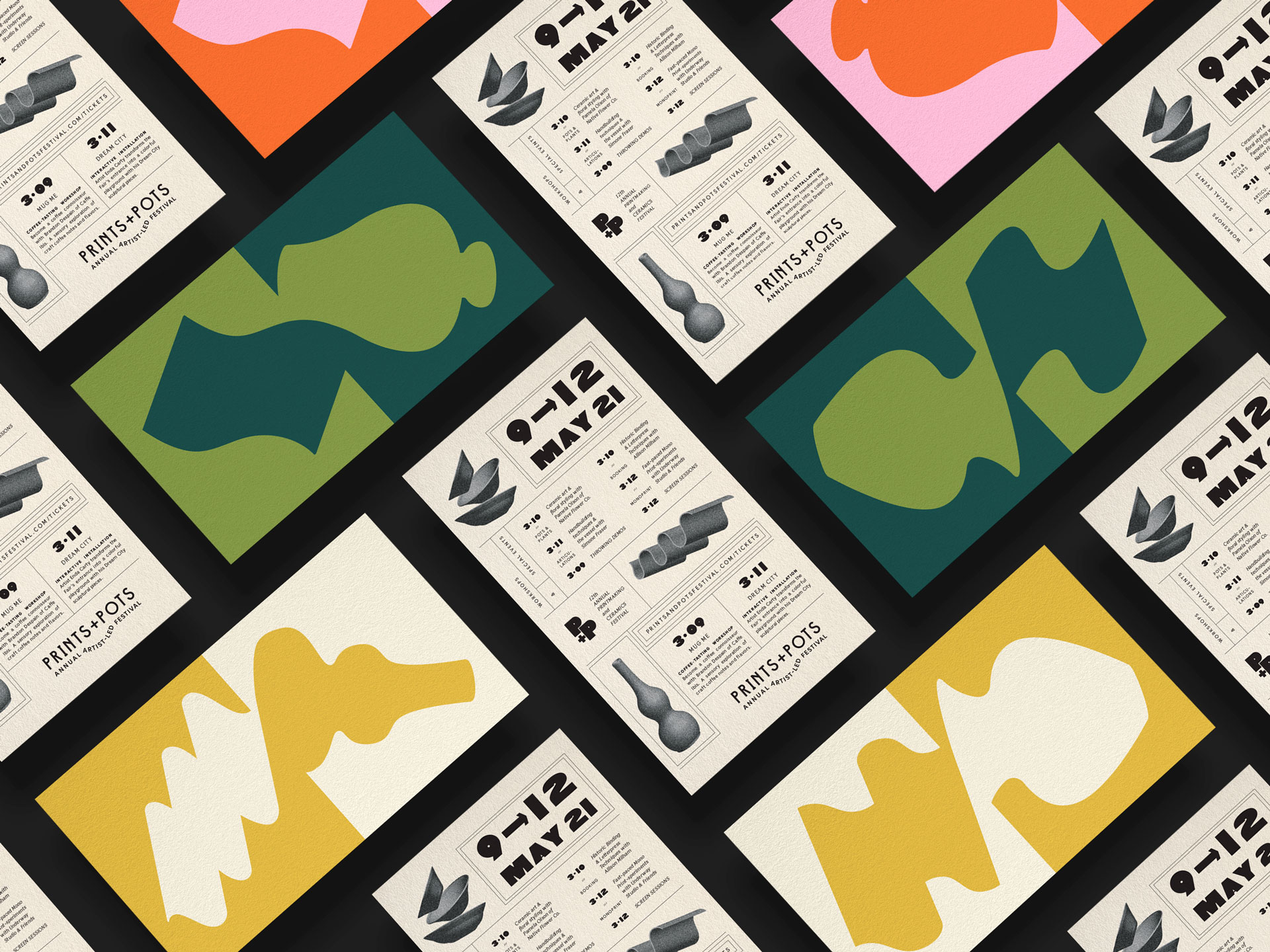 ---
The Wort Hotel
VISUAL IDENTITY, 2021
The Wort Hotel pioneered the heart of Jackson Hole as the first boutique hotel at the foot of the Grand Tetons. Touted as a grand hotel with the charm of a rustic western lodge, the Wort rides a unique line between classic and chic, cowboy and cute, bull-wrangling and boutique. Reimagining a visual identity for the Wort required riding that same line.

Inspired by historic photos of the hotel and its founders, this redesign pays tribute to the hotel's colorful past while bringing modern elegance to its western heritage.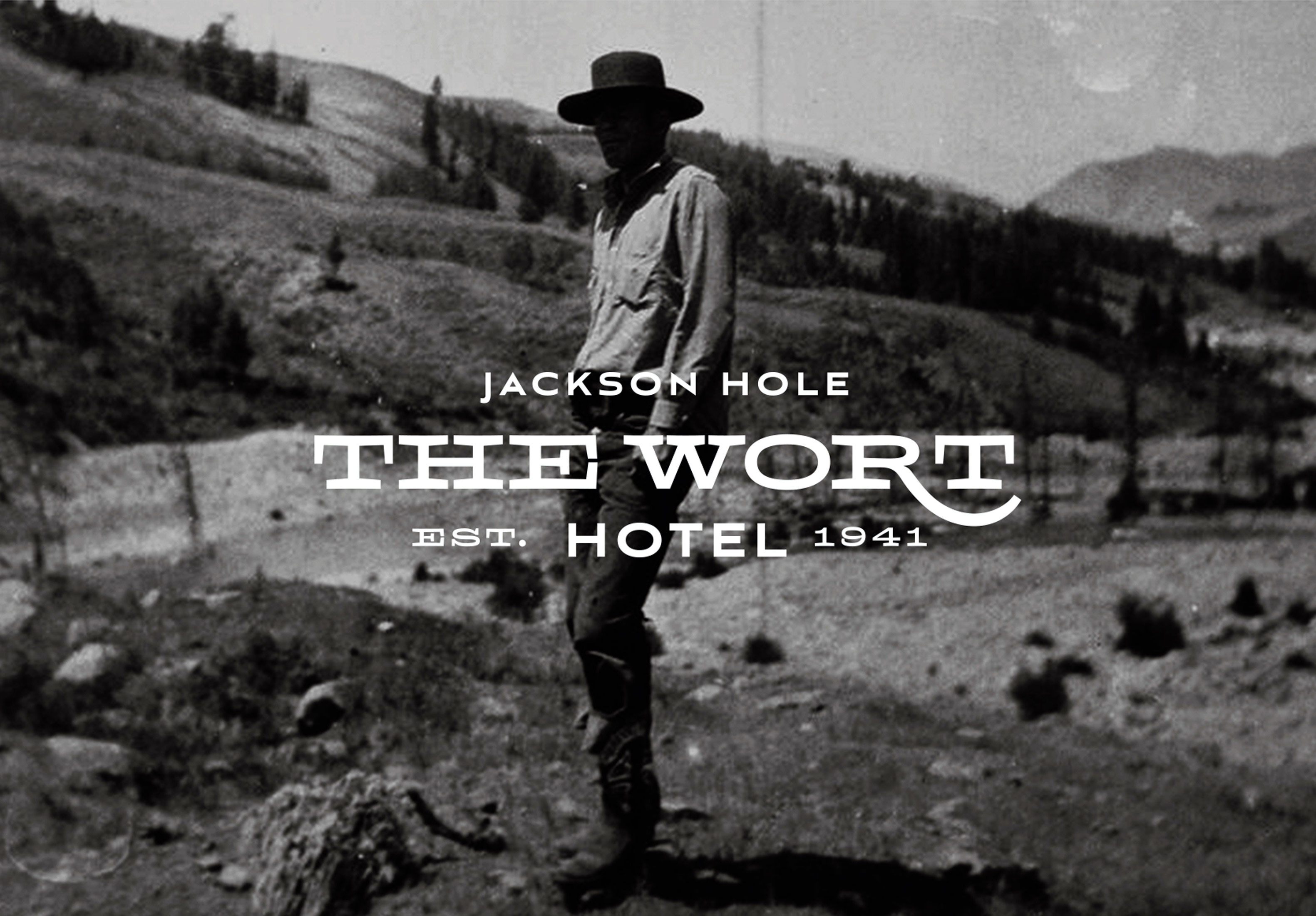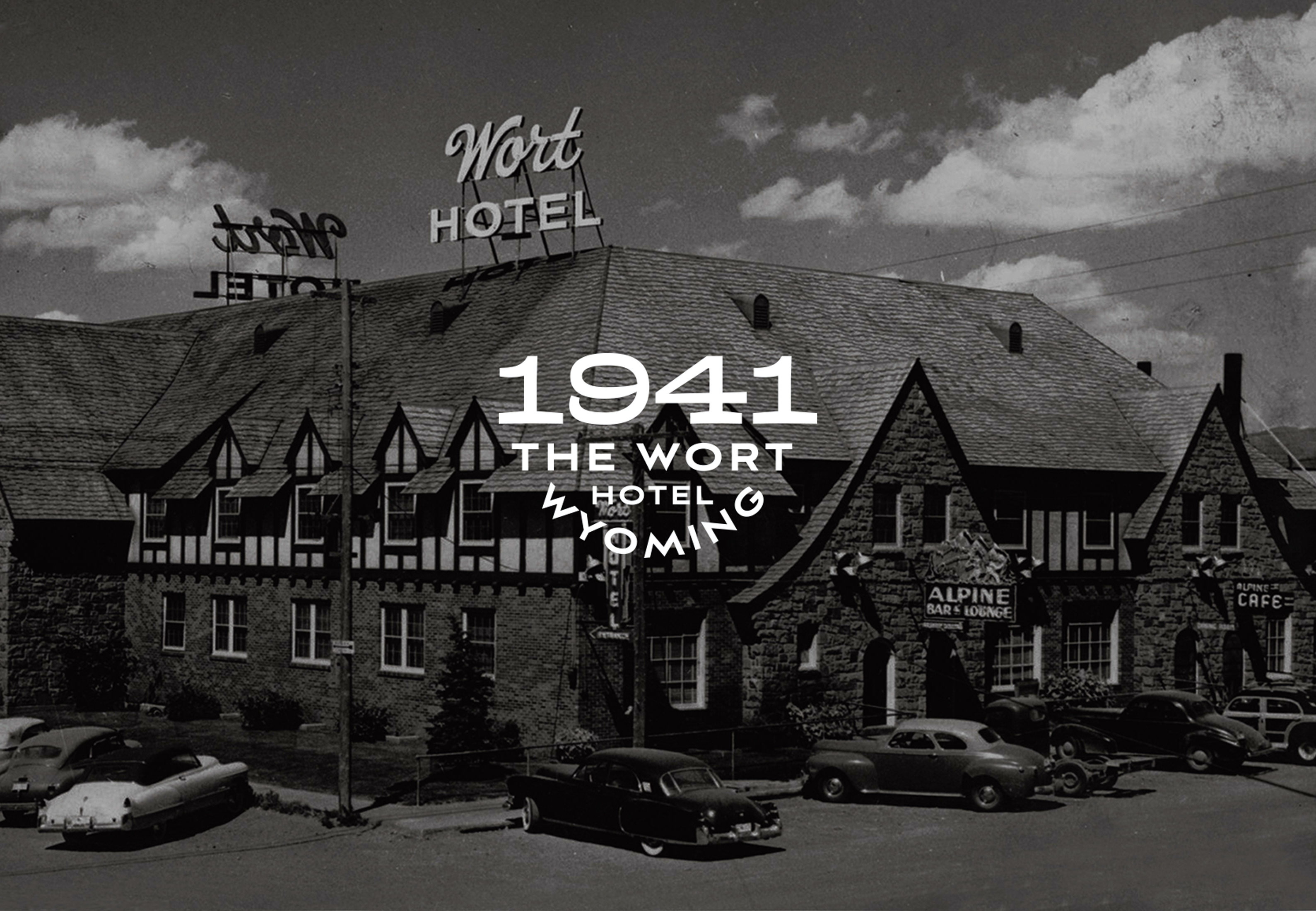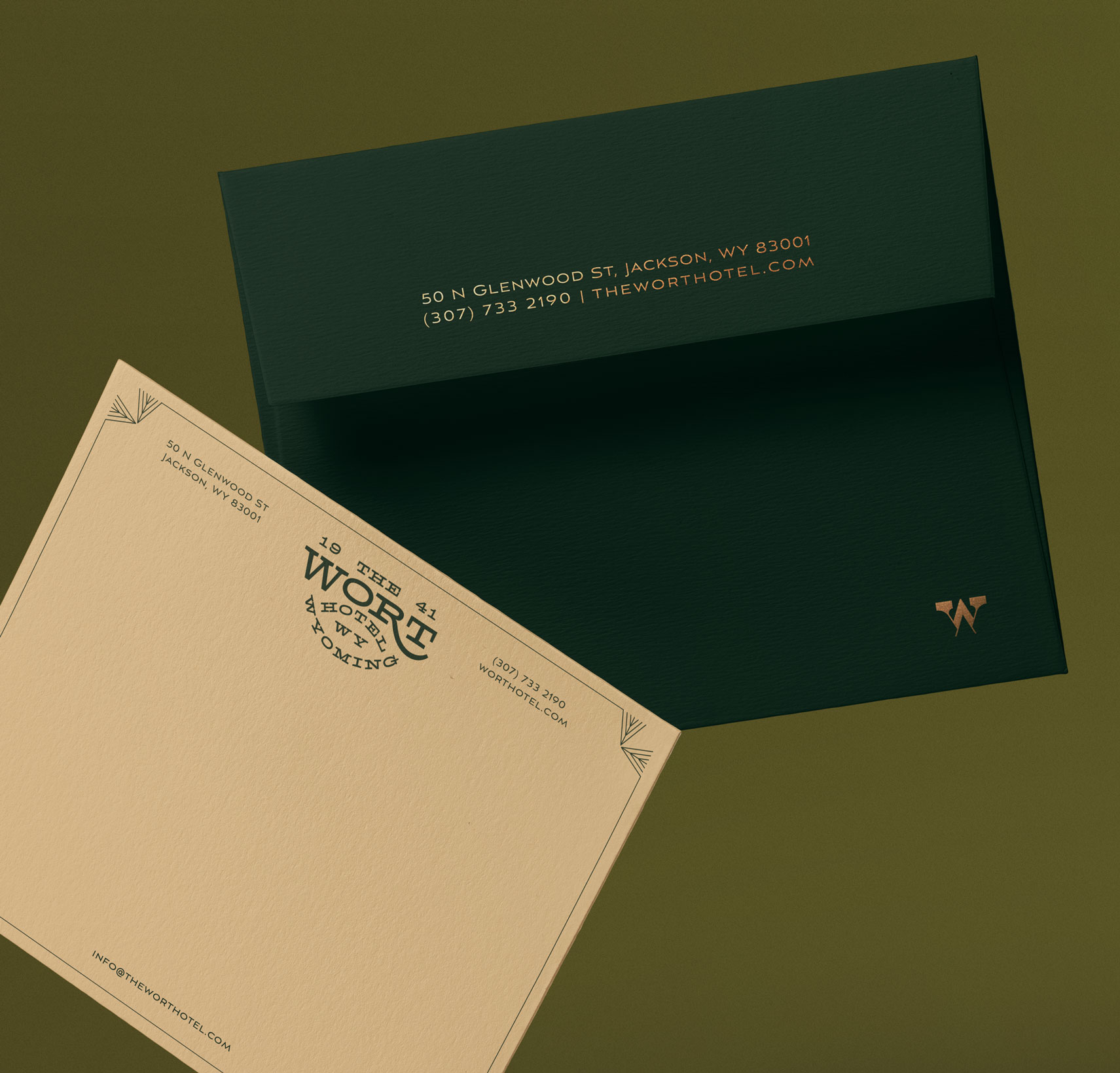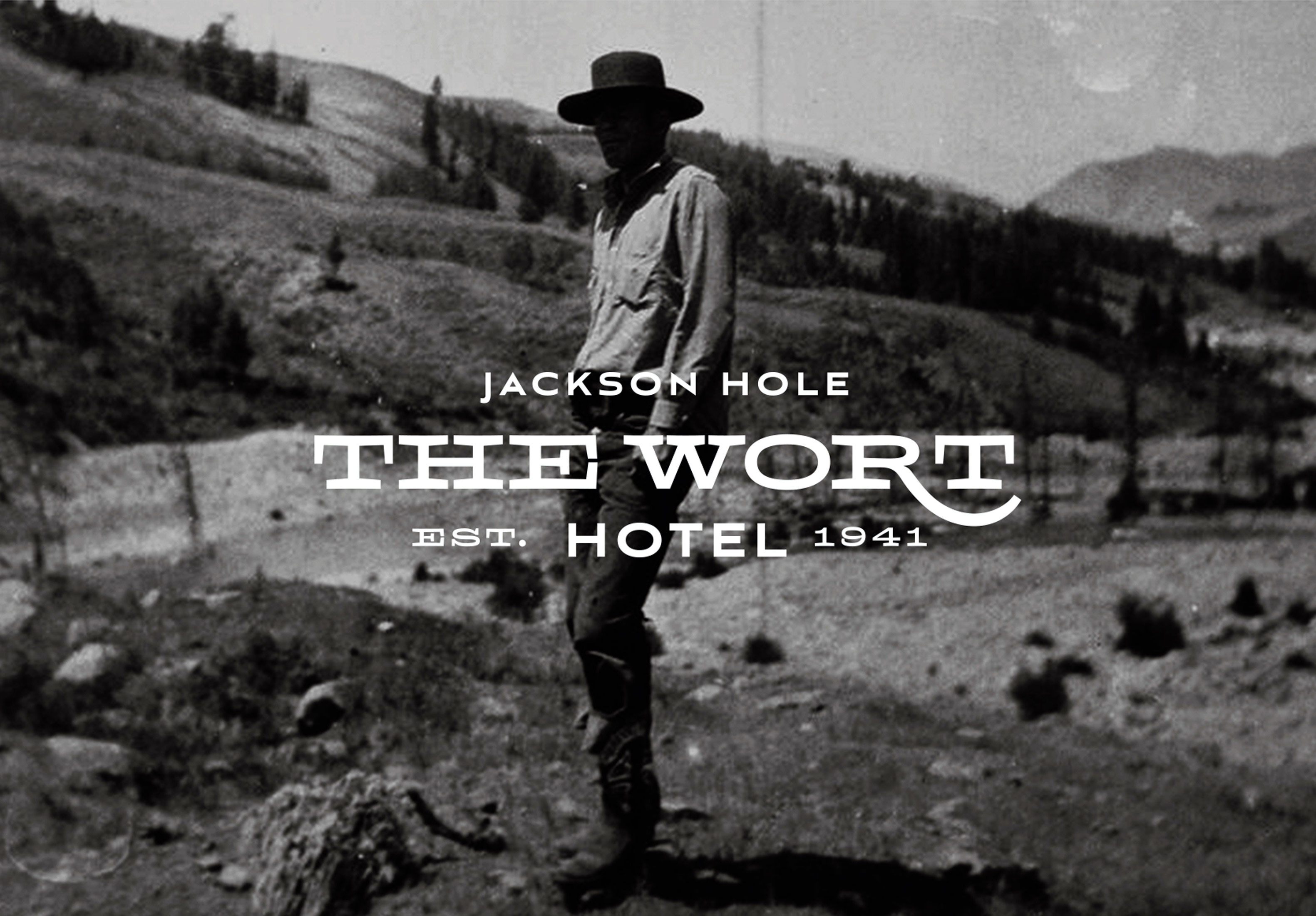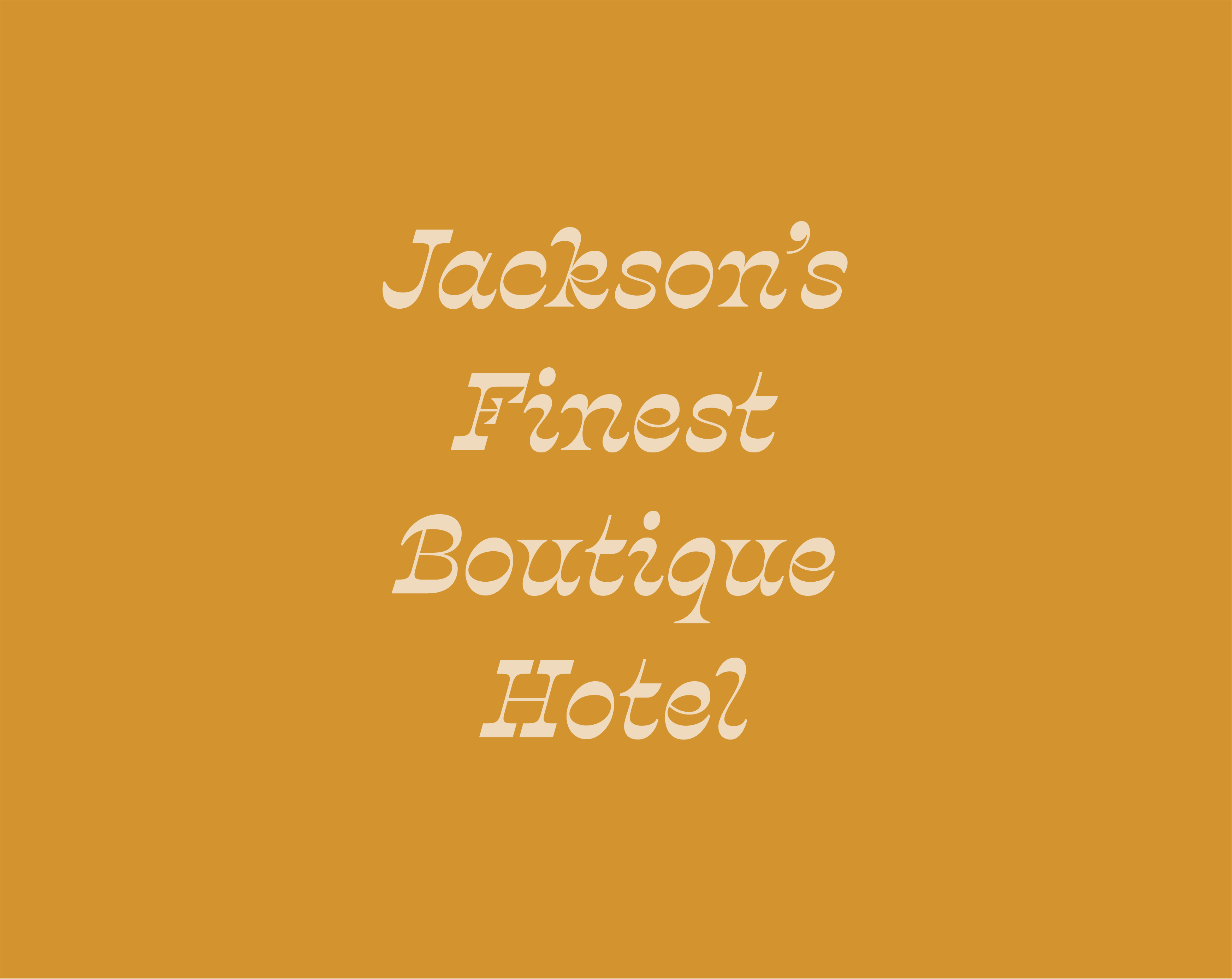 ---
Between Earth and Atmosphere
EDITORIAL DESIGN & ILLUSTRATION, 2020
Between Earth and Atmosphere is a field guide to climate change in the cloud forest. The narrative follows Utah State University Ph.D. ecologist Jessica Murray, who studies the canopy ecosystem of Monteverde, Costa Rica. Jessica uses sensors and datasets to quantify an intricate network of plants, animals, and microorganisms, and her research has global implications. My goal is to connect a wider audience to this research. Though its reality increasingly pervades daily life, climate change is such an all-encompassing issue that it often feels abstract and distant. I examine a sliver of the issue and make it more tangible and personal through narrative and illustrations.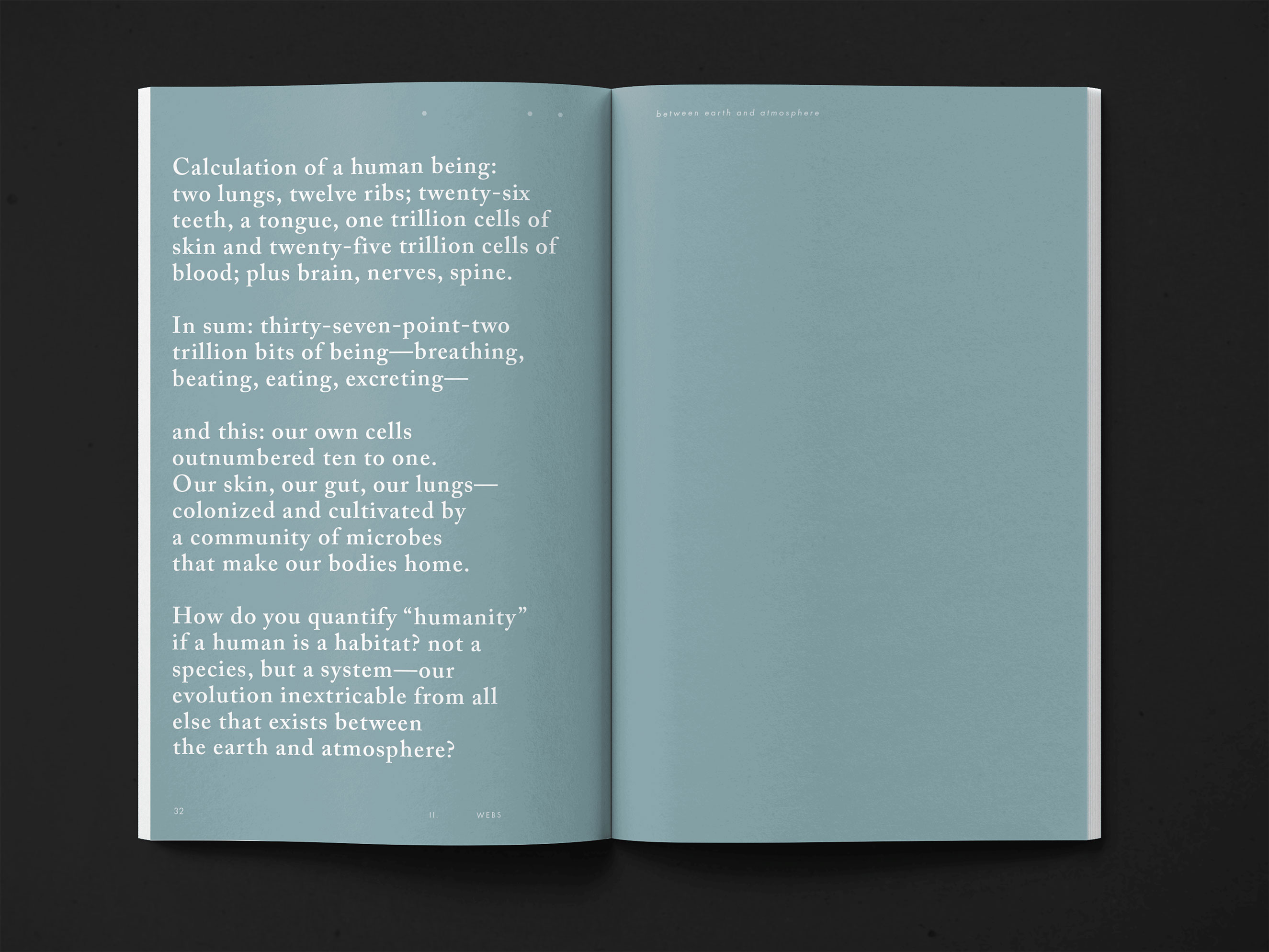 Calculation of a human being:

two lungs, twelve ribs; twenty-six teeth, a tongue, one trillion cells of skin and twenty-five trillion cells of blood; plus brain, nerves, spine.

In sum: thirty-seven-point-two trillion bits of being­—breathing, beating, eating, excreting—

and this: our own cells outnumbered ten to one.

Our skin, our guts, our lungs—colonized and cultivated by a community of microbes that make our bodies home.

How do you quantify "humanity" if a human is a habitat?

not a species, but a system—our evolution inextricable from all else that exists between the earth and atmosphere?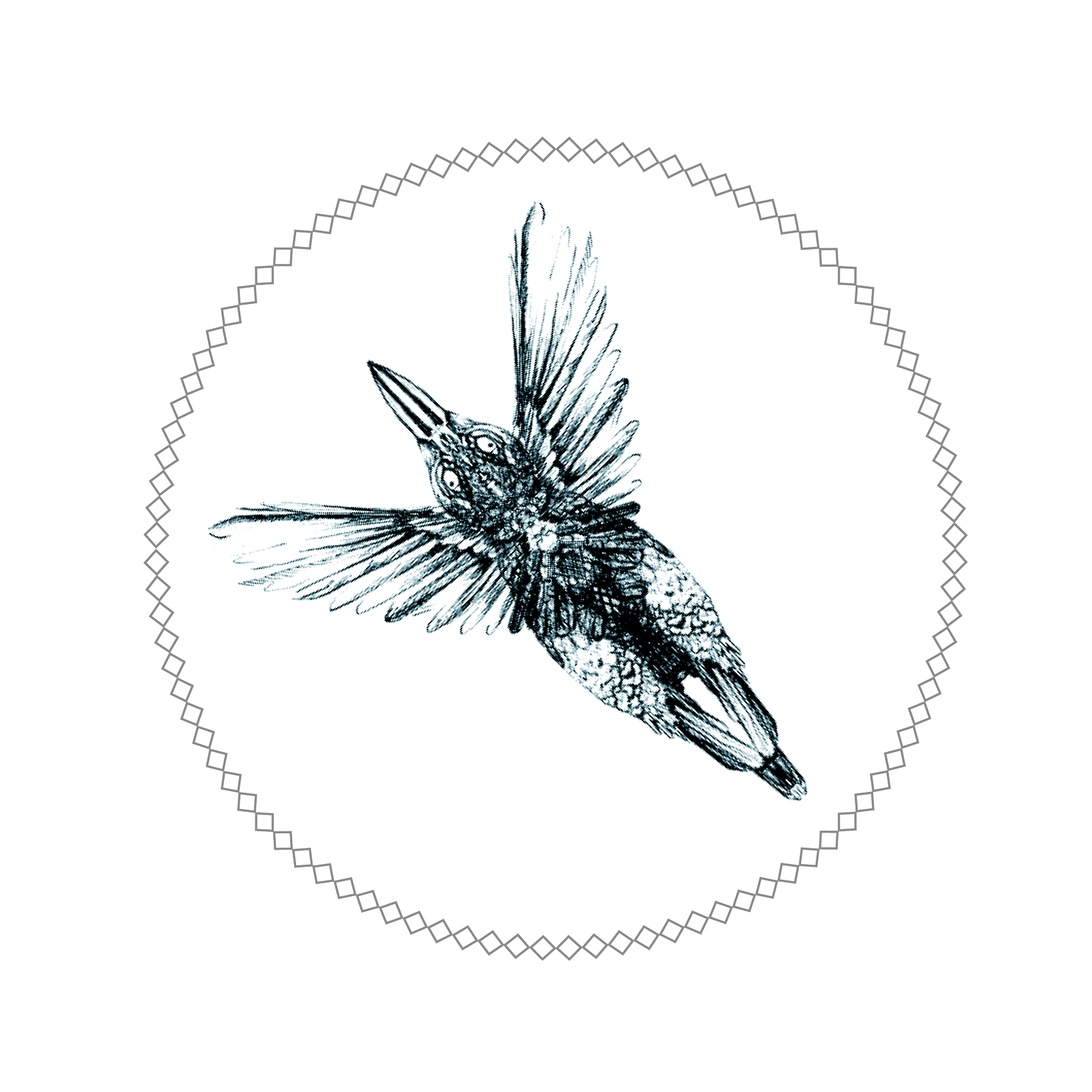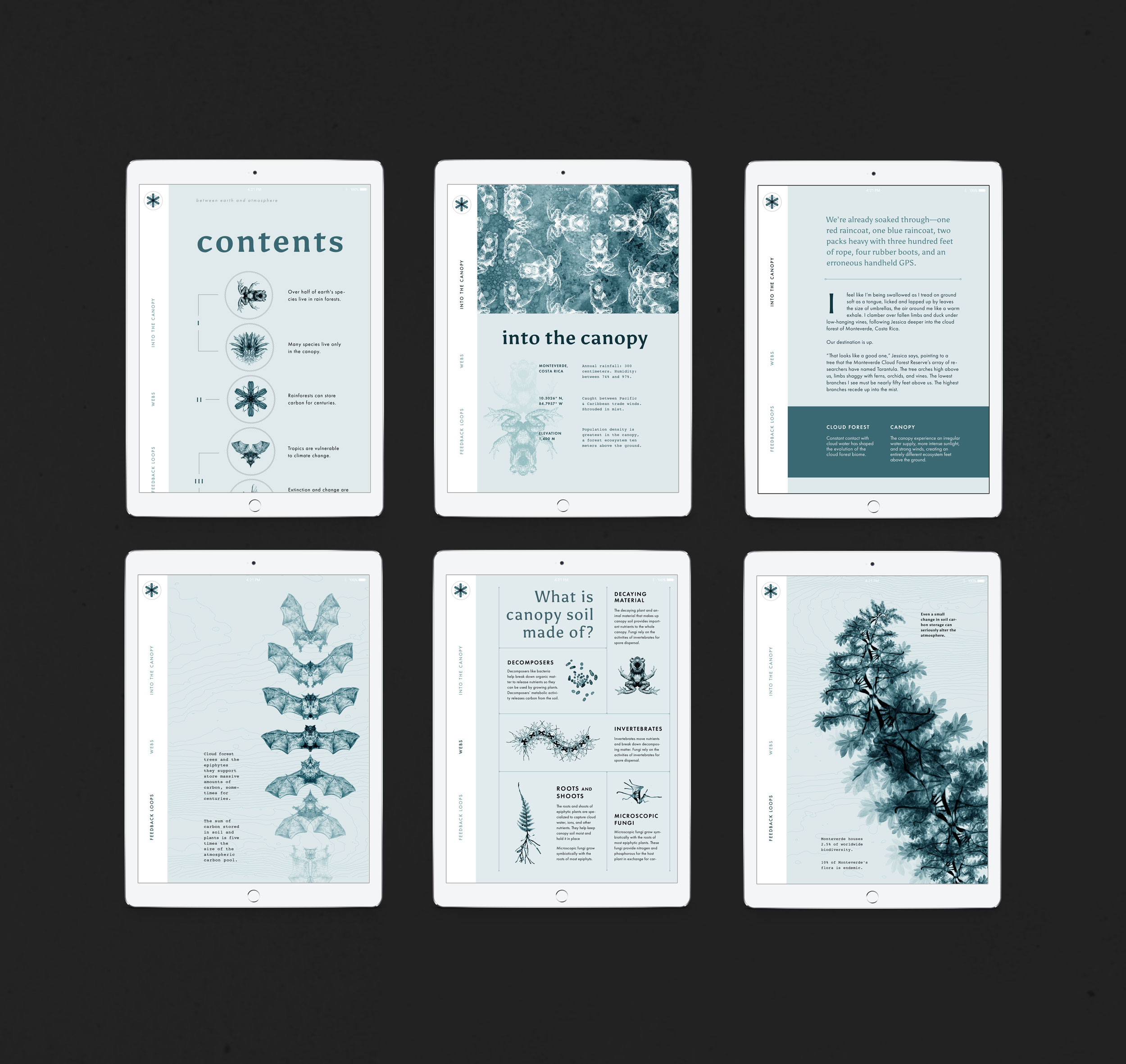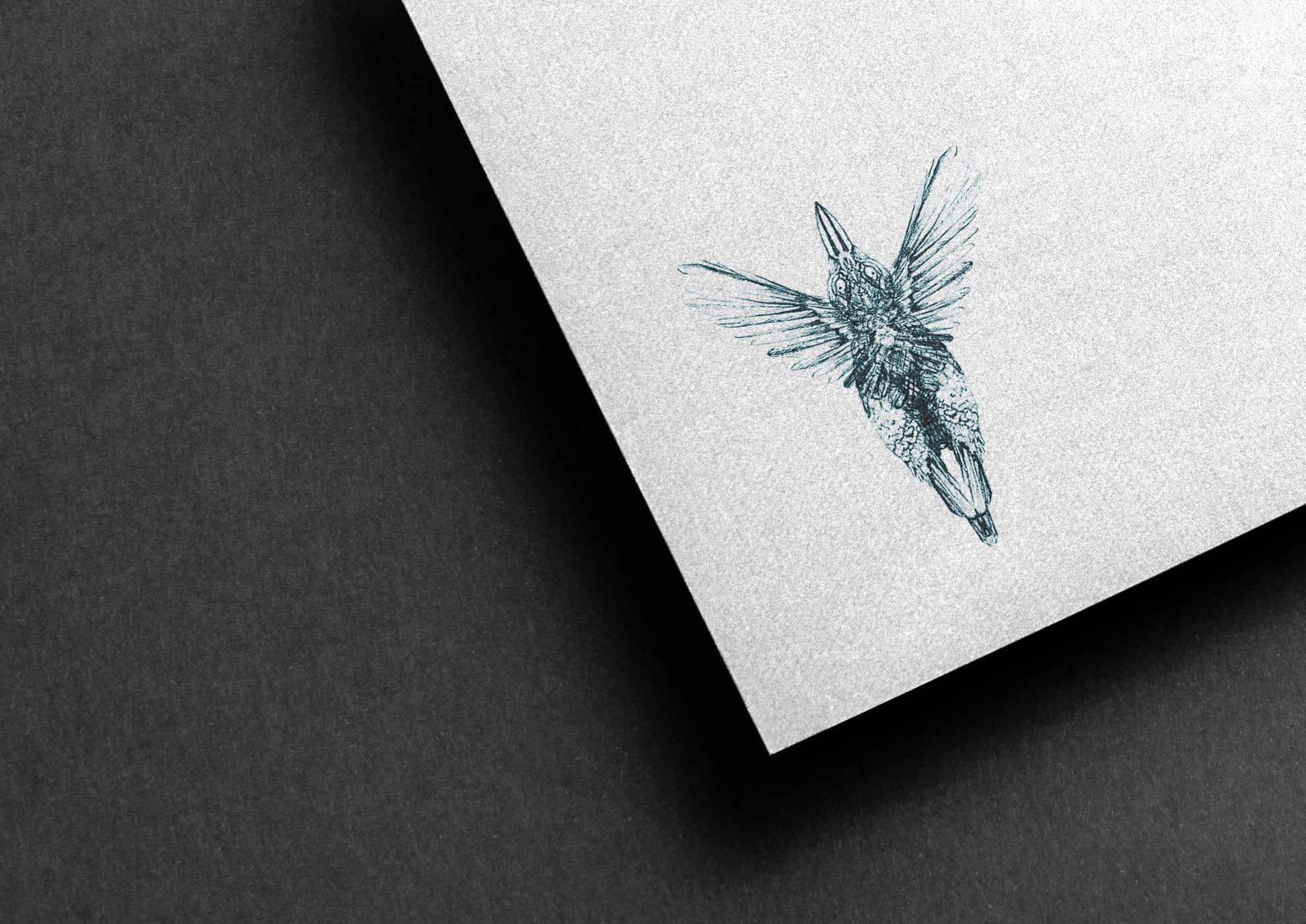 ---
Mark III Foundation


BRAND IDENTITY, 2022

Brand identity design for the Mark III Foundation.
---
Ettelia


PACKAGING, 2021

Ettelia's chocolate alchemists craft unexpected ingredient combinations for extraordinary noshes. This brand identity is a visual exploration of the cosmic spark of salt, savor, and sweet colliding on a canvas of deep and dreamy blues and royal purples.